Tools to assess disease risk.
Covers areas such as diet, exercise, smoking, and blood pressure. It generates customized results of your risks and help you take next steps.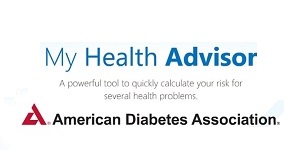 Award-winning tool to calculate your risk for type 2 diabetes, heart disease and stroke. Your path to good health just got a lot easier.
Find out your risk of 12 cancers and 6 other important chronic diseases and tips for preventing them. Developed by world-renowned experts.
Developed by the Baker IDI Heart and Diabetes Institute, Australia, to calculate your risk of type 2 diabetes in the next 5 years.
Tells heart age compared to real age.  Explains blood pressure and cholesterol numbers and advises on how to reduce your heart age
Estimate patient's 10-year CVD risk. Forecast potential impact of different intervention and reassess patient's risk for discussion at follow-up.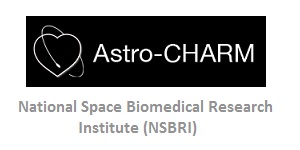 Estimate the 10-year risk of atherosclerotic cardiovascular disease (ASCVD) incorporating coronary artery calcium score values.
Estimate your 5-year & lifetime risk of breast cancer, compare to the average for your age & ethnicity and identify types of risk factors
Take 5 minutes to learn your personal cancer risk and get simple steps to take charge of your breast and ovarian health.
This tool estimates the risk of colorectal cancer for men and women between ages of 50 and 85 over the next 5 years, 10 years, and lifetime risk 
 This profiler is only for people who have not had lung cancer and who have not tested positive for known lung cancer-causing gene mutations.
Risks are estimated for non-Hispanic whites only between 20 and 70 years of age. Data for other races/ethnicities are limited to accurately estimate risk.
The ANU-ADRI is an evidence-based, validated, tool aimed at assessing individual risk associated with Alzheimer's disease in late-life.
Screen yourself or a family member for an anxiety disorder, depression, OCD, PTSD, or a phobia. the results  to be shared and discussed with your doctor .
The FRAX® tool is developed to evaluate fracture risks associated with clinical risk factors and bone mineral density (BMD) at the femoral neck.
ALL THE ABOVE calculators are intended for informational and educational purposes only and are not a substitute for professional care by a qualified medical professional. These calculators do not constitute medical advice or services. Using and accessing them do not create a physician-patient relationship between the calculator owners and the user. The use of these calculators are provided on an "as is" basis. The calculator owners, their affiliates, licensors, and content contributors, to the fullest extent provided by law, are not responsible for ensuring that your implementation of the calculator or the site content or the results of these calculator will be clinically sound, error-free, or that defects, if any will be corrected.